The long read: After a crisis, private contractors move in and suck up funding for work done badly, if at all then those billions get cut from government budgets. Like Grenfell Tower, Hurricane Katrina revealed a disdain for the poor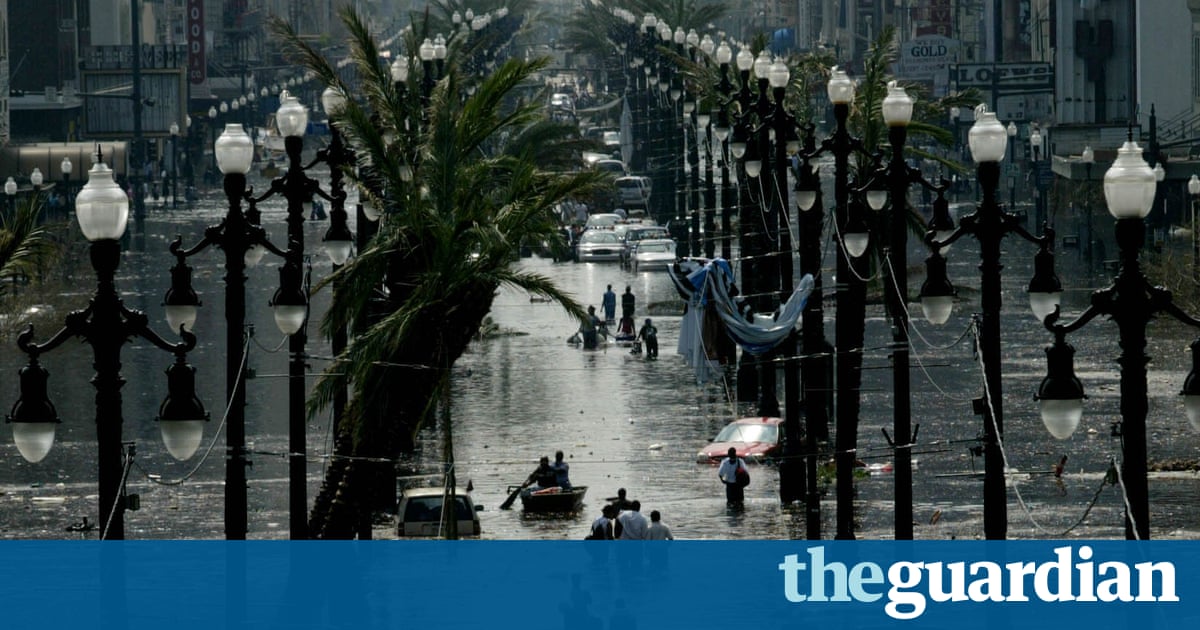 There have been times in my reporting from disaster zones when I have had the unsettling feeling that I was seeing not just a crisis in the here and now, but getting a glimpse of the future a preview of where the road we are all on is headed, unless we somehow grab the wheel and swerve. When I listen to Donald Trump speak, with his obvious relish in creating an atmosphere of chaos and destabilisation, I often think: Ive seen this before, in those strange moments when portals seemed to open up into our collective future.
One of those moments arrived in New Orleans after Hurricane Katrina, as I watched hordes of private military contractors descend on the flooded city to find ways to profit from the disaster, even as thousands of the citys residents, abandoned by their government, were treated like dangerous criminals just for trying to survive.
I started to notice the same tactics in disaster zones around the world. I used the term shock doctrine to describe the brutal tactic of using the publics disorientation following a collective shock wars, coups, terrorist attacks, market crashes or natural disasters to push through radical pro-corporate measures, often called shock therapy. Though Trump breaks the mould in some ways, his shock tactics do follow a script, and one that is familiar from other countries that have had rapid changes imposed under the cover of crisis.
This strategy has been a silent partner to the imposition of neoliberalism for more than 40 years. Shock tactics follow a clear pattern: wait for a crisis (or even, in some instances, as in Chile or Russia, help foment one), declare a moment of what is sometimes called extraordinary politics, suspend some or all democratic norms and then ram the corporate wishlist through as quickly as possible. The research showed that virtually any tumultuous situation, if framed with sufficient hysteria by political leaders, could serve this softening-up function. It could be an event as radical as a military coup, but the economic shock of a market or budget crisis would also do the trick. Amid hyperinflation or a banking collapse, for instance, the countrys governing elites were frequently able to sell a panicked population on the necessity for attacks on social protections, or enormous bailouts to prop up the financial private sector because the alternative, they claimed, was outright economic apocalypse.
The Republicans under Donald Trump are already seizing the atmosphere of constant crisis that surrounds this presidency to push through as many unpopular, pro-corporate policies. And we know they would move much further and faster given an even bigger external shock. We know this because senior members of Trumps team have been at the heart of some of the most egregious examples of the shock doctrine in recent memory.
Rex Tillerson, the US secretary of state, has built his career in large part around taking advantage of the profitability of war and instability. ExxonMobil profited more than any oil major from the increase in the price of oil that was the result of the 2003 invasion of Iraq. It also directly exploited the Iraq war to defy US state department advice and make an exploration deal in Iraqi Kurdistan, a move that, because it sidelined Iraqs central government, could well have sparked a full-blown civil war, and certainly did contribute to internal conflict.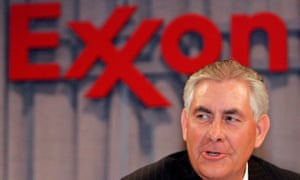 Read more: https://www.theguardian.com/us-news/2017/jul/06/naomi-klein-how-power-profits-from-disaster